Quarterly one-night-only art exhibits featuring a signature blend of emerging artists, designers, DJs, and musicians generating a fresh dynamic atmosphere for art appreciation that mirrors the diversity of Los Angeles itself.
Through these festive art exhibits, the organization exposes new talent in a professional environment along with attracting and cultivating a new generation of art lovers. these events attract new art enthusiasts through artists involvement, community outreach, and arts education programs.
C:F has produced over 75 art exhibits over the past 13 years. Average attendance at each event is 1,000+ people, and Create:Fixate serves as a destination for the evening.
The evening begins with a preview of the exhibit from 4:00pm to 7:00pm. There is a $5 suggested donation during this period but kids twelve-years old and younger are allowed free entry.  Parents are encouraged to bring the whole family during the preview hours and take advantage of the Kids Kreativity Zone. Overflowing with art supplies, the Zone provides a supervised space where youth can dive into their own expression while parents explore the exhibit.  While all ages are welcome during the preview, attendees must be 21-years old or older to enter after 7:00pm.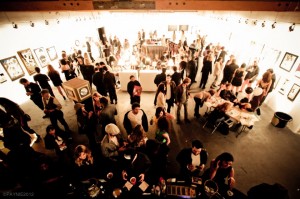 Create:Fixate is an arts organization that has been officially serving the emerging art and music community of Los Angeles for thirteen years.  The organization is best know for its signature blend of art and music, along with thousands of art lovers and party goers in massive – and at times intimate – warehouse locations and alternative spaces on a quarterly basis.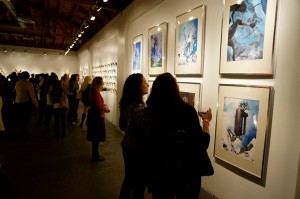 These ambitious group art shows that present creative beings from around the globe with an emphasis on the local talent of Los Angeles.  Awe-inspiring painters, photographers, sculptors, and multi-media artists exhibit alongside an equally impressive array of Los Angeles' finest DJs and musicians.
Each event's aural artists are poised to create a soundtrack for the night that transforms this from a simple art show into one of the city's most anticipated art events.